Solidarity crimes podcast. Call for episodes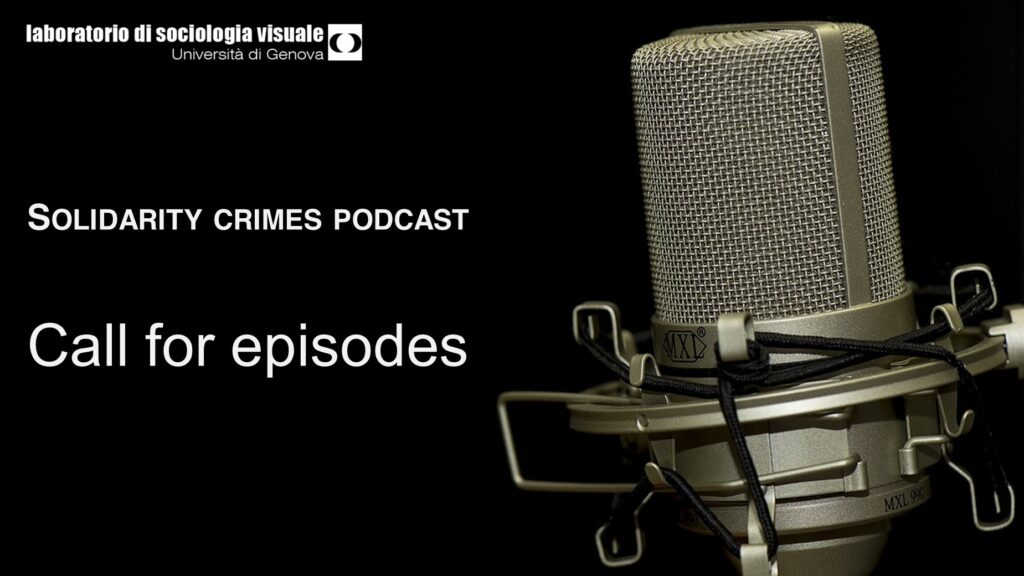 Throughout the last decade, a multiplicity of civil and penal law sanctions has been applied to contrast solidarity to migrants in any kind of geographic context. In a report published in 2020, whose icastic title is "Punishing Compassion. Solidarity on Trial in Fortress Europe", Amnesty International attested a huge number of cases of criminalization of solidarity across Italy, France, Spain, Greece, UK, Croatia, Malta and Switzerland. And the current situation is going worse and worse.
To understand the consequences of the criminalization of solidarity is going to produce in the EU states, as well as in the lives of many people (migrants, solidarity actors, researchers, citizens) the Visual Sociology Research Group is launching a new collaborative podcast series focused on solidarity crimes.
For this reason a call for episodes has been opened.
Deadline: 30.04.2021
To download the Call for episodes, please click here!
border, call for episodes, migrations, podcast, solidarity crimes