Underground Europe. Along the migrants routes. A new book by Luca Queirolo Palmas and Federico Rahola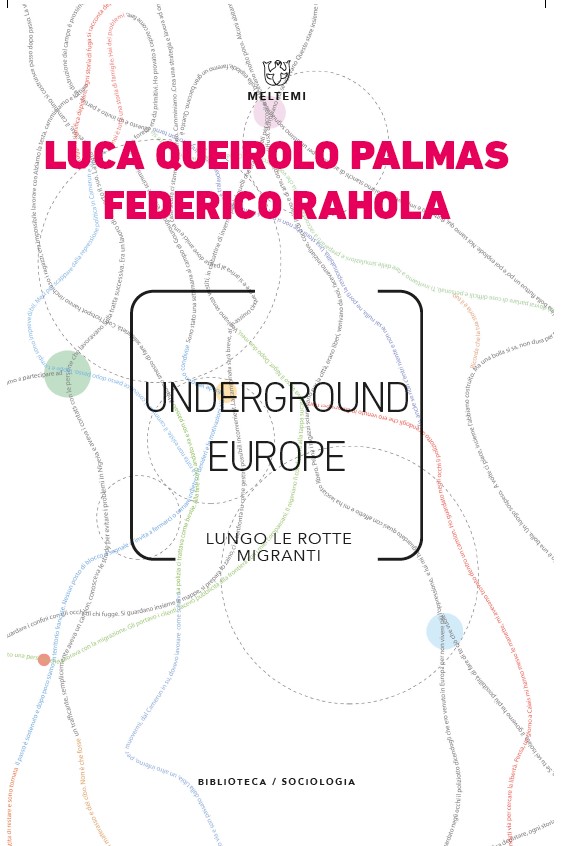 (EN) An ethnographic journey along the migrants routes in contemporary Europe. Since 2015 the authors have explored different EU borderzones such as Calais, Patras, Ventimiglia, Ceuta, Melilla, Sicily, and others.  The main results of the research reveals a networks of safe places and encounters allowing migrants and asylum-seekers to move forward thanks to solidarity practices…. Something evoking the history of the Underground railroad in US, before the civil war.
Click here to download the book introduction
Click here to download a book chapter
(ITA) Un viaggio etnografico lungo le rotte dei migranti nell'Europa contemporanea. Dal 2015 gli autori hanno esplorato diverse zone di confine dell'UE come Calais, Patrasso, Ventimiglia, Ceuta, Melilla, Sicilia e altre. I principali risultati della ricerca rivelano una rete di luoghi sicuri e di incontri che consentono ai migranti e ai richiedenti asilo di andare avanti grazie a pratiche di solidarietà… Qualcosa che evoca la storia della ferrovia sotteranea negli Stati Uniti, prima della guerra civile.
Clicca qui per scaricare l'Introduzione